Ask us about our referral program!
Allied Loan Company is committed to being your first choice by delivering the cash you need in a comfortable and professional environment. Our friendly and respectful customer service representatives will work with you to find the best financial solution to meet your needs.
Allied Loan Company understands that a cash advance may be needed before a consumer's next payday. We offer fast and easy approvals on Payday Loans to help accommodate for these times. The first step to take is filling out one of our applications online, in store or for further information regarding our Payday Loans feel free to call one of our service members.
With Allied Loan Company it does not matter if you have no credit or bad credit. We offer fast, secure easy and confidential Payday Loans. We are here to service our consumers with the friendly and reliable service they deserve.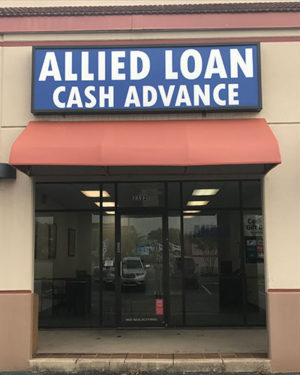 Online Application
Fill out our online form to begin the application process today.